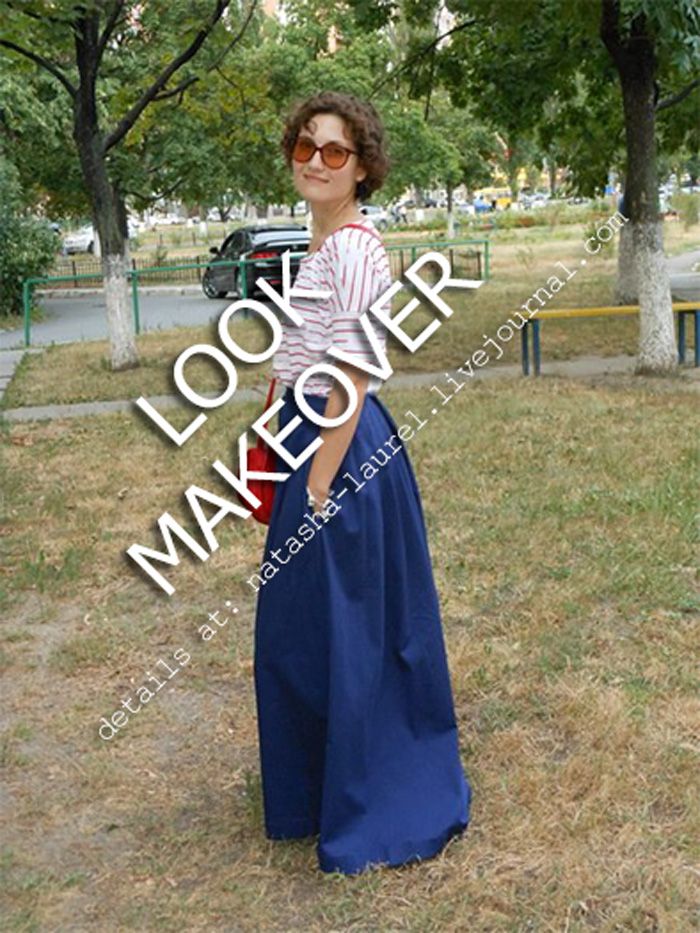 For the look makeover project in my Russian blog one of the readers submitted the following picture.  The skirt is a DIY, the girl used cotton, which made the skirt very down to earth and versatile. Here she offers the details of what she did. The whole thing reminded me a piece from the Vogue editorial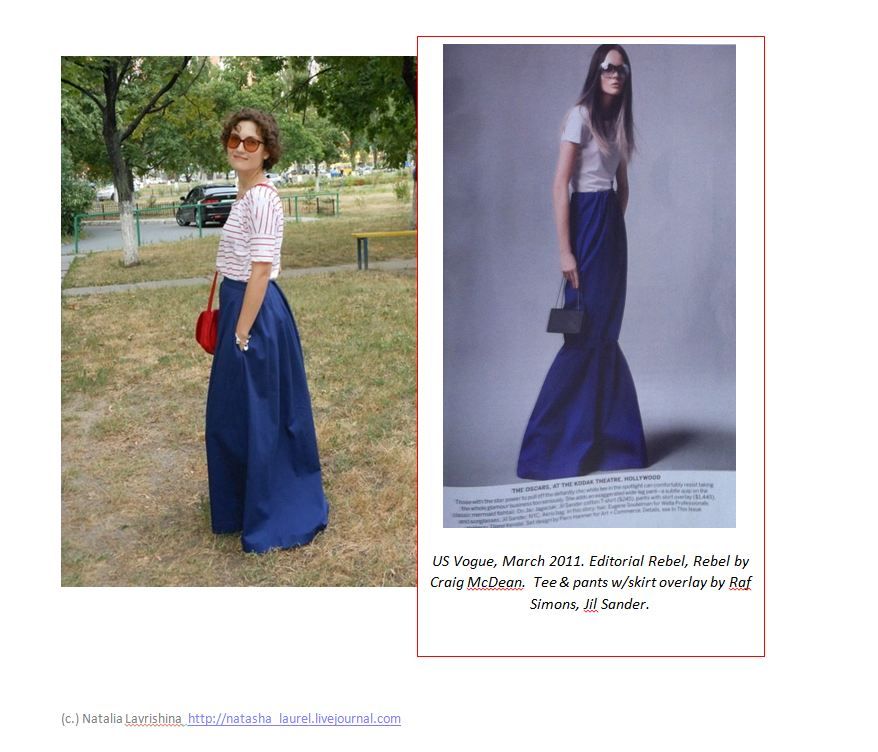 Later in comments when someone  mentioned this look is only  good for skinnies, she confessed she does not consider herself one. She. Doesn't. Consider herself  a skinny. Now how  do you like that? Anyway,  the girl said she is heavy in the hip area, meaning she might be a classic 'pear', or better yet as  someone else put it in the comments to my other entry, a 'tea spoon'.  
But there is no way for us to know whether she is a pear or a tea utensil,  simply cause she did her job well.   For us, 'pears'   sweeping hem is a key.   A pear shaped girl will  end up with the swan walk look if she doesn't work on her hem properly. 
I only had to offer her ideas on a purse and some layering. I would like to see a boxier purse here if it's small and a couple of idea on more practical bags.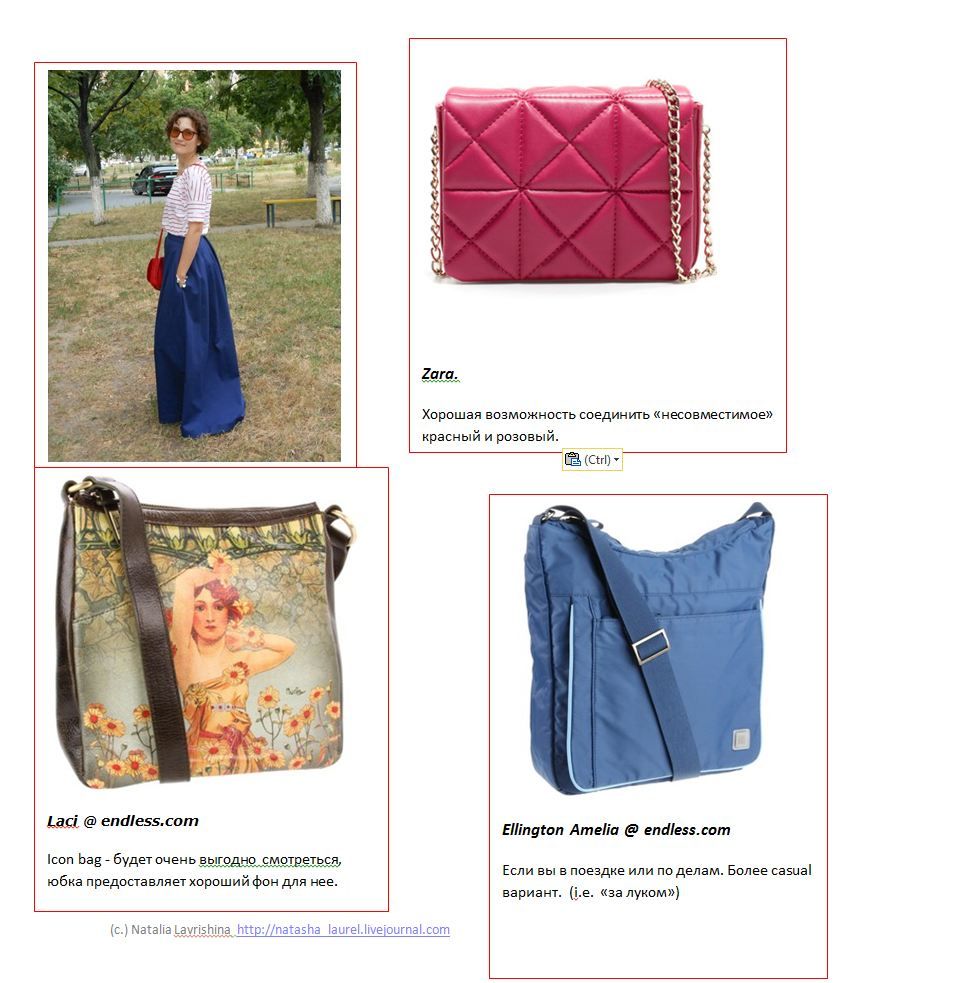 Layering-wise the only thing I see here is a nude colored cropped leather jacket.